TERMS AND CONDITIONS
Attending a Fit Test or Training Session
Health Precautions:
FRONTLINE FIT TESTING is committed to safeguarding the health and safety of its service staff and clientele alike. Participants on a fit test or training session acknowledge that the wearing of a respirator on its own or coupled with physical exertion may cause health complications for certain individuals. Those individuals with existing medical conditions such as pregnancy, bone, muscle, and joint conditions, and respiratory conditions, should consult a doctor prior to attendance. We do not assume any risk or liability for injuries or illness that may result from course or test participation.
Payment Policy:
There is no refund or credit for cancellation if you do not show up to your scheduled appointment or if you do not complete your session. A request to reschedule to a different test date must be received at least two (2) business days before the original date/time by email. We offer significant flexibility with rescheduling on a case-by-case basis.
Absence Due to Illness:
Absence due to illness will be treated as a request to reschedule to a different date. If you are not able to attend a course due to illness, you need to notify us of your condition PRIOR to the course. As an additional precaution against transmission of colds and influenza, we will not allow you to attend a class if you exhibit signs of such illness. You will be asked to reschedule to a different date.
Cancelling Your Own Appointment:
Cancellations received within 48 hours before the course starts are not-eligible for a refund but may receive a partial or full credit toward another session - evaluated on a case by case basis. Cancellations received 3 to 7 days before the course starts are subject to a 25% cancellation fee. Cancellations received 8 days or greater before the course starts are eligible for a full refund less a 10% merchant & processing fee.
Appointment Cancellation by FRONTLINE:
We reserve the right to cancel or re-schedule testing or training sessions in the case of an emergency, instructor illness, or low signups. In such an event, participants may opt for either a full refund, or attend on another date. We will attempt to notify participants of any cancellations at least 48 hours prior to a course. During winter months we will attempt to notify participants of any cancellations due to storm conditions, at least 24 hours prior to a course. However, in extreme weather conditions, less than 24 hours notice may be provided. Course cancellation notice will be communicated by email and / or by phone.
Media & Privacy Policy:
FRONTLINE may use photos or video of course participants taken in class in promotional material, not limited to our website, email communications, and other published media. We will not use any descriptions or markings that will personally identify you. If photos or videos are taken, the technician will notify you and you will have the opportunity to opt-out of participation. Otherwise, your participation grants FRONTLINE FIT TESTING the right to use any and all photographs or video taken during training for the purpose of marketing or promotion.
FRONTLINE FIT TESTING collects your name and contact info for the purpose of registration, scheduling, and communications related to your training or testing appointment. From time to time, we may use this information to notify you of pending certification renewal requirements. FRONTLINE FIT TESTING will not sell or transfer your contact information to any other party.
USE OF OUR WEBSITE AND SERVICES
All information available on the FRONTLINE FIT TESTING website (frontlinefittesting.com) is subject to the following terms and conditions. By accessing this site, you agree to adhere to this legal notice. FRONTLINE FIT TESTING reserves the right to change terms and conditions at its sole discretion and without notice.
Our Commitment to Data Security:
To prevent unauthorized access, maintain data accuracy, and ensure the correct use of information, FRONTLINE FIT TESTING has implemented appropriate physical, electronic, and managerial procedures to safeguard and secure the information collected online. For example, wherever sensitive or financial information is requested, we use 128-bit encryption. Our servers are maintained in a secure location with access restricted to authorized personnel only. For security reasons, our online booking system does not store credit card numbers itself, not even in encrypted format. Credit card numbers are stored by the payment gateway. Once stored on the gateway, it is not possible to retrieve the full card number. Both the online booking system and the payment gateway are certified PCI DSS compliant.
Disclaimer for Responsibility of Content:
The information on this site has been provided by FRONTLINE FIT TESTING as a public service. The content provided is not intended to be a substitute for a physician's advice, diagnosis or treatment. You should consult your physician for specific information on personal health matters. FRONTLINE FIT TESTING makes no warranties, express or implied as to the fitness of the information for any purpose, or to results obtained by individuals using the information and is not responsible for any action taken in reliance on the information contained herein.
Disclaimer for Responsibility Regarding Links to Other Sites:
Please keep in mind that our legal and privacy statement applies only to frontlinefittesting.com. Our site contains links to other sites for the convenience of visitors to the site. We are not responsible for the privacy practices on the currency or accuracy of information of any other web site. Be sure to review all other sites' privacy policies before you proceed, and make sure you understand and agree with their policies concerning privacy. A link to any such site does not imply our endorsement of the materials available on these sites, nor does it assume any liability for any of the information on these sites. Visitors to external sites linked from the FRONTLINE FIT TESTING site are advised to contact the operators of those sites with any questions about accuracy, copyright compliance, legality, or privacy. FRONTLINE FIT TESTING does not warrant or make any representations as to the quality, content, accuracy or completeness of information, text, graphics, links and other items contained on its web pages.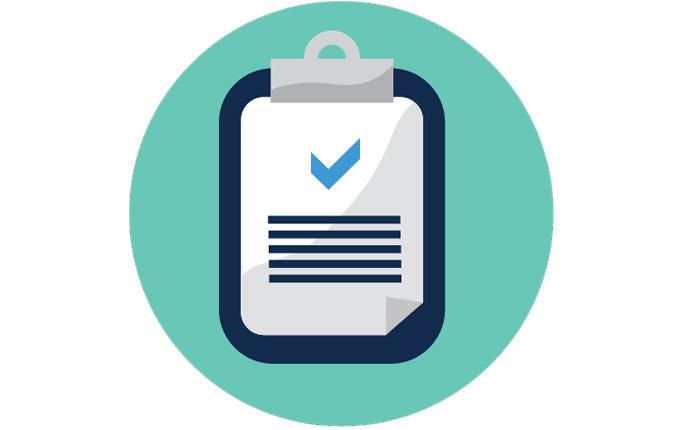 Back to top